Since the recent past, infrared toaster ovens have arguably become the most intriguing kitchen appliance inventions. Infrared oven technology is incredibly faster compared to traditional conventional technology. Therefore, with these appliances, you can expect better energy consumption, performance, and reliability. Our top pick for the best infrared toaster oven is the Panasonic FlashXpress Compact Toaster Oven. This 7.5-pound toaster oven boasts of double infrared heating that ensures that the oven prepares food by up to 40% faster.
See also:
Infrared Toaster Ovens: Quick Summary
Table could not be displayed.
Infrared Toaster Ovens for the Modern Chef
You can never go wrong with any Panasonic electronic appliance. Like any other Panasonic appliance, this FlashXpress Compact Toaster is designed and constructed using the latest technology and excellent craftsmanship. The stainless-steel construction not only ensures that the toaster is resistant to corrosion and rust but also that it is durable and reliable throughout its life. This toaster is a popular choice for chefs looking for the simplest and fastest way to prepare and reheat their meals in a healthy way.
Six cooking functions
There are 6 different auto cook options in this infrared toaster oven. These options include waffles, toast, pizza, rolls, quick reheat through time and temperature calculation, and hash brown. The most fascinating aspect of these options is that they are automated. As such, when you select any of the options, the toaster will automatically set the right temperature and time for that option. This feature goes a long way in enabling inexperienced chefs and cooks to hone their food preparation skills.
This infrared oven is quite easy to use and hence you are not likely to encounter any challenges even if you are using the oven for the first time. With a glance at the user manual, it will become effortless for you to press the digital controls in the user interface to input your preferred function.
Unique temperature control
The temperature control in this infrared toaster oven is not only accurate but equally precise. The control is designed this way to cooking accuracy especially when preparing specialty baked foods. With this toaster, you can be assured that you always get the accurate temperature that meets the needs of the recipe you are preparing. The see-through glass window in the toaster allows you to watch as your toasts turn crunchy and brown.
There are ceramic infrared and double infrared heating elements in the toaster that deliver intense and evenly distributed heat throughout the oven. In addition to this, the toaster oven features a bright digital timer that measures up to 25 minutes. The timer has simple touch buttons that allow for hassle-free operation of the toaster. Due to its compact design, the toaster oven is ideal for kitchens with limited space.
Any chef or cook will fall in love with this FlashXpress Toaster Oven with Infrared Heating by Panasonic. This 1300-watt infrared toaster oven boasts of high performance, reliability, and efficiency. The toaster oven is an ideal kitchen appliance for people with large families and are looking for a fast and quick toaster oven. Like other Panasonic toasters, this oven has a sturdy and solid construction.
Automatic countdown timer
The most fascinating aspect about this toaster is that it is pre-set with an automatic timer. This timer is designed to automatically calculate the time that food will take to cook depending on the function you have selected. The digital timer eliminates the need for guesswork especially if you are not certain the length of time that you should let food cook in the toaster. The timer is well lit for easy visibility in all light conditions.
There are 6 cooking options in this unique toaster by Panasonic. For each option, there is a clearly illustrated preset buttons. This allows the user to press on any of these soft buttons for the cooking option they want to use. It is worth noting that the buttons are on the face of the toaster oven for ease of access and operation.
Instant heat feature
If you have ever wanted to own an infrared toaster oven with an instant heating feature, then this FlashXpress by Panasonic is the ideal toaster for you. This feature eliminates the need of preheating food before cooking it in the toaster. The temperature settings of the toaster oven range 250-500 degrees Fahrenheit. Consequently, this goes a long way in enhancing a quick and fast cooking experience when using the toaster.
The 9" square shaped tray in the toaster oven is ideal for a variety of food items including four bread slices, pizzas, chicken wings, and waffles among other baked foods. As such, you can rely on the toaster oven for all your baking needs as well as other food preparation needs. There is a reminder beep in the toaster that alerts you immediately the food is ready.
This massive infrared toaster is an excellent choice for large families who are into toasting and baking. The toaster oven accommodates up to 12 bread slices, a full-sized chicken, and 12-inch pizzas. The best thing about this classy kitchen appliance is that it can also be used for commercial use in a kitchen. The infrared heating elements in the oven not only ensure that the food cooks evenly but also that food preparation is fast.
Massive toaster oven with a roomy interior
If you are in the market for a small and compact infrared toaster oven, then this Morning Star is not the toaster for you. This is because the infrared oven is massive in size with a roomy interior that accommodates up to 12 bread slices. What is more unique about the toaster oven is that you can even grill a whole chicken in the oven. Therefore, if you like having friends over for a casual dinner, this is the right toaster for you.
This countertop toaster oven features a solid and sturdy stainless steel construction. As such, it holds up well against wear and tear due to heavy-duty use. The interior of the toaster is coated with a non-stick cavity that makes it effortless to clean the toaster after use. In addition to this, the crumb tray is removable and thus easy to wash and clean with water.
Infrared –Convection combination
The amalgamation of convection and infrared heating elements in this Morning Star toaster oven not only enhances the performance of the toaster but also ensures that the toaster can deliver excellent results. It is crucial to note that the oven can accommodate massive baking pans, quarter baking sheets, bread pans, and racks. Therefore, with this toaster oven, you can be guaranteed that you will not experience any setbacks when fitting large pans.
The toaster oven comes with multiple automated cooking options. As such, operating and using the toaster is a breeze as you only need to press the soft buttons on the interface depending on the cooking option you want to use. There is a digital countdown timer with a backlight on the toaster for tracking the cooking time.
Buying Guide
Depending on your preferences and needs, finding the right toaster for you can either be complex or straightforward simple. Thanks to the internet, you can shop for the right and best-infrared toaster oven from the comfort of your home. You only need to know what to look for in the best toaster oven and you are good to go. Some of the considerations worth making are such as:
LCD display
In present times, infrared toaster ovens come with digital features that are meant to enhance the convenience and ease of these toasters. One of the digital features you should consider in these toasters is a digital display. This LCD screen necessarily needs not to be big but should be of considerable size for clear reading. The infrared toaster of preference should have a display screen that shows crucial data such as temperature and cooking time.
Pre-set cooking functions
Unless you are the kind of chef who loves experimenting with their recipes, it is necessary that you only settle on a toaster with pre-set cooking features and options. You do not have to bother yourself with memorizing the temperature ranges for a wide variety of foods. Modern infrared toasters come with pre-set cooking functions that allow you to prepare your favorite meal with only a single push of a button. These cooking options make it effortless to prepare tasty and crunchy meals.
Energy efficiency
Investing in your preferred infrared toaster ovens should not prove to be a money-wasting venture along the way. The most common operation cost associated with these toasters is energy consumption. Therefore, it is necessary to consider the energy efficiency of a toaster before making a purchase. The best toaster comes with a unique technology that distributes heat dynamically throughout the toaster for even and uniform cooking.
Precise temperature settings
Even if your toaster of preference comes with a host of pre-set cooking functions, there will be a time when you will need to set cooking temperatures manually. When such a time comes, there is no greater convenience than having an infrared oven with precise temperature settings. You should also check the temperature range of the toaster. Always settle on toasters with a wide temperature range for a limitless cooking experience.
Size
Size is one of the top considerations when it comes to investing in a kitchen appliance. This is because unless you have a massively large kitchen, you will need to be cautious about the size of your kitchen appliances. This saves you the trouble of having a cluttered kitchen. When considering the size of an infrared toaster oven, it is necessary to consider the number of people who will need to use the toaster. If you have a family of six, you should at least invest in a compact 4 or more slice toaster. Additionally, if you have limited kitchen space, opt for a compact toaster that is space-efficient.
Brand
Only invest in a brand that is reputable for being solid, sturdy, and reliable. There are brands such as Panasonic that are built to last. Such a brand is an excellent investment since it will save you the need of having to replace or repair the kitchen appliance within a few short months. It is worth noting that poor quality brands tend to be expensive in the long run in terms of maintenance and operational costs. You can refer to the internet for reviews of different brands to assess their quality and uniqueness.
Is infrared cooking safe?
In the current times, the name infrared can cause shivers down the spines of many people. This is because people associate infrared radiation with causing cancer. However, infrared heating in toaster ovens is completely safe and healthy. Therefore, you are not likely to develop any health effects from using these toaster ovens. Infrared technology has over the years undergone great improvements and advancements to make it safe for human consumption.
Bonus tip
The only way you can guarantee the life and reliability of your infrared toaster oven is through maintenance and following the manufacturer's provisions. Toaster ovens fall apart quickly if not taken well care of and abused in their use. Read the user guide before you plug it to a mains power source. This ensures that you understand all the dos and don'ts of using infrared toaster ovens.
Conclusion
It is undoubtedly true that infrared toaster ovens are incredibly efficient compared to convection heat toaster. Therefore, infrared toaster ovens are a perfect choice for homeowners who are keen on enjoying the convenience of a high-end toaster that is efficient and reliable. The versatility of these toasters makes the appliances ideal for daily heavy-duty use in the kitchen. You can customize the settings in these toasters to meet your preferences.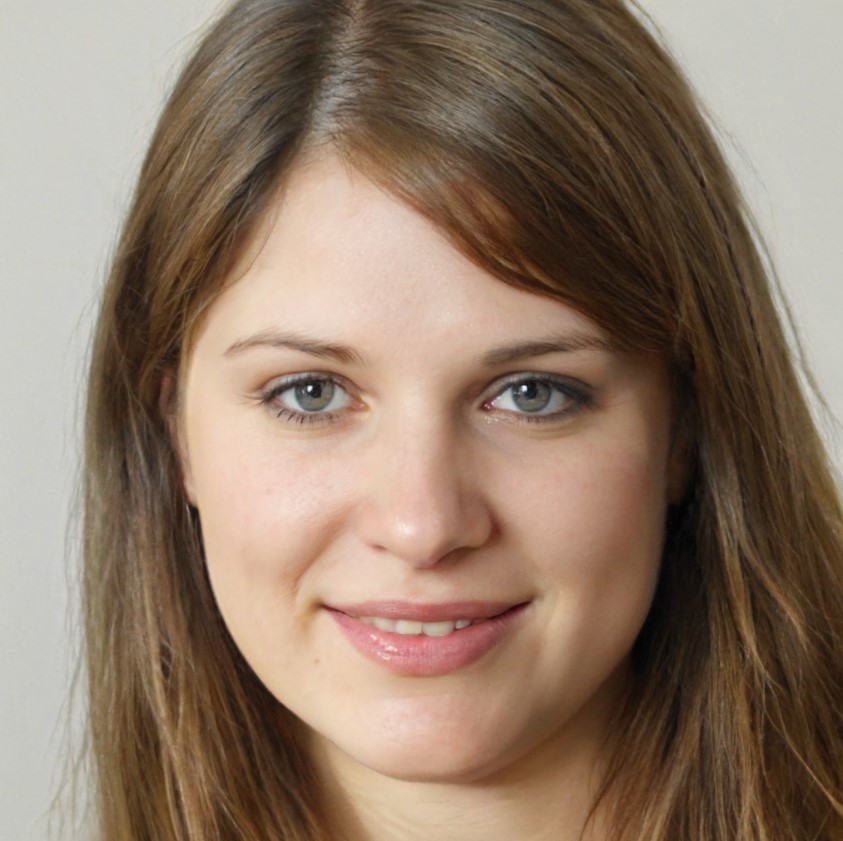 I am Paula D. Gonzales. As a Product Designer, I have worked with companies like AMC Culinary Cookware, counting over 6 years of professional experience in the cookwares field.
In this blog, I will review various cookware products such as cookware benefits, non-stick safety, healthy cookware, taste, durability, PFOA free, and induction cookware. My goal is to build a rigorous evaluation of various cookware products so that you and I can better understand the differences in the products and their relative benefits.