One of the Italian classics is the Caprese. The term means "belonging to Capri" and describes an appetizer made of red tomatoes, white mozzarella, and green basil. This color combination corresponds to the colors of the Italian flag and makes Caprese a real national dish.
Caprese Salad Platter Recipe
Caprese Salad Platter Recipe (Mozzarella, Tomato and Basil)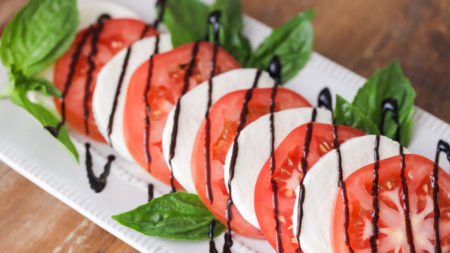 Caprese Salad Platter is one of the Italian classics ✅An appetizer made of red tomatoes, white mozzarella, and green basil.
Type: appetizer
Cuisine: Italian
Keywords: Caprese Salad, Caprese Salad Platter Recipe, Mozzarella, Tomato, Basil
Recipe Yield: 4
Calories: 450
Preparation Time: PT15M
Cooking Time: PT15M
Total Time: PT30M
Recipe Ingredients:
4 pcs. tomatoes
250 g mozzarella
1 bunch of basil
5 tablespoons olive oil
2 pinches of salt and pepper
Recipe Instructions: 1. Wash and slice the tomatoes. Cut mozzarella into slices as well. 2. Mix olive oil, pepper and salt to a spicy marinade. Wash the basil leaves and dab dry. 3. On a flat, large plate, alternately place a slice of tomato, a slice of mozzarella and a basil leaf in a circle. Pour the marinade over it.
Information About Caprese Salad
Caprese – how the original goes
The original Italian recipe for Caprese is the Insalata Caprese and it is very simple. To make it, you alternately cover a plate with slices of aromatic tomatoes, buffalo mozzarella and a basil leaf. Season with salt and pepper and sprinkle with extra virgin olive oil. Tip: By the way, instead of basil you can also put a green pesto without parmesan over the tomato mozzarella salad. Not typically Italian but tasty – the dressing with a balsamic cream!
Caprese newly interpreted
Caprese can be modified in many ways. The Insalata Caprese is simply prepared with mozzarella from cow's milk. In other recipes we reinvent Caprese from scratch! We cover ciabatta with tomato and mozzarella, gratinate fish alla Caprese, cover casseroles with the dream combination or conjure up Mediterranean party kebabs from the red and white delicacy. Of course, a pasta in a Caprese garment is not to be missed. We wish you "Buon appetito" and here are our 3 favorite variations:
Delicious Pizza-Caprese: Crispy pizza dough topped with tomato mozzarella, baked and refined with basil – that's certainly what Italian heaven looks like! For a quick pizza we use puff pastry and cover it with it. You can find the exact recipe in the picture gallery above.
Caprese-Pasta: Especially fast pasta dishes benefit from a caprese variant, after all, all components also taste delicious raw, which allows a short cooking time. Noodle dishes baked with mozzarella are also always worth a try!
Caprese as party salad: Caprese is more than popular and hardly anyone spurns it – the best prerequisites for a party salad! Either you put your money on the dream team and prepare it with mini mozzarella balls and cherry tomatoes, or you try a Caprese pasta salad, which is more filling.
Frequently Asked Questions
Why is it called Caprese salad?
Insalata Caprese, since you'll find this salad known as in Italy, has its origins in the island of Capri, south east of the coast of Naples. The name, in fact, literally translates to "salad of Capri".
Is Caprese salad healthy?
One of my favourite simple snacks in the entire world is a combination of berries, fresh mozzarella and basil. Heaven! It's a nutritious trio, but these ingredients may involve some fairly remarkable heart-health advantages… It is the most delicious, simple, classic salad: tomatoes, basil and mozzarella.
How do you say Caprese salad in Italian?
The most Southern parts of Italy will state"cah-preh-zseh". The more Northern parts of Italy will pronounce it "cah-prey-zay". It is irrelevant which of those pronunciations you use, provided that you are able to say them correctly.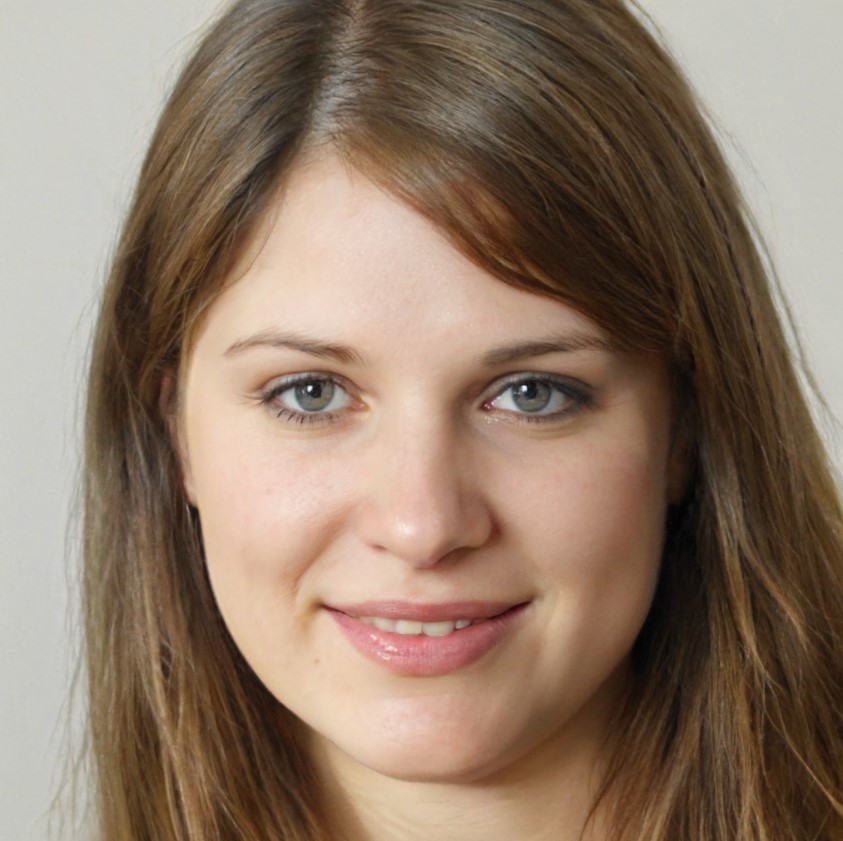 I am Paula D. Gonzales. As a Product Designer, I have worked with companies like AMC Culinary Cookware, counting over 6 years of professional experience in the cookwares field.
In this blog, I will review various cookware products such as cookware benefits, non-stick safety, healthy cookware, taste, durability, PFOA free, and induction cookware. My goal is to build a rigorous evaluation of various cookware products so that you and I can better understand the differences in the products and their relative benefits.