A Rondeau pan is a versatile tool that comes in handy when preparing a variety of foods and delicious treats in the kitchen. Identifying the best Rondeau pan to invest in requires you to know the aspects to look for in the right pan for you. A Rondeau pan is simply a half-height Dutch oven. There are manufacturers who attach a two-loop handle to a sauté pan and market it as a Rondeau pan.
With this pan in your kitchen, the list of foods that you can prepare is unlimited. One of the best things about this pan is that it is versatile and hence enhances creativity in the kitchen. Our top pick for the best Rondeau pan is the Heritage Steel 6 Quart Rondeau with Lid. This dishwasher-safe is induction ready and allows you to prepare your meals instantly.
See also:
Best Rondeau Pans: Quick Summary
Table could not be displayed.
Top 5 Best Rondeau Pans
Heritage is a brand that crafts all its products using excellent craftsmanship, care, and attention to develop some of the best kitchen utensils and appliances. True to this, the Heritage Steel 6 Quart Rondeau boasts of a sturdy and solid design. The pan is built to last a lifetime while giving you the best performance. The pan is meticulously crafted to meet high quality standards. This stainless-steel pan also features an appealing design that brightens the mood of your kitchen.
Titanium- strengthened
Corrosion and rusting are a common menace when it comes to pans and other utensils in the kitchen. However, with this Heritage Rondeau pan, corrosion and rusting do not need to be a bother to you. This is because these pans feature titanium strengthened Specialty 316Ti cooking surface. This strengthening increases the corrosion resistance of the pan by up to 20 times. Titanium is chemically inert and thus preserves the taste, flavor and health of the food you are cooking.
The interior surface of the pan distributes heat evenly and heats up fast thereby reducing the cooking time. What is more unique about this surface is that it releases food readily and as such, cleaning the pan after use becomes quite easy. However, you should exercise care when cleaning the pan. Since the pan is dishwasher-safe, you can just place it in the dishwasher for thorough cleaning.
5- Ply construction
This Heritage pan is one of the most unique rondeau pans that pride themselves of outstanding and exclusive construction processes. True to this, the pan features a 5-ply construction that uses multiple metal layers including 3 aluminum layers that provide for enhanced durability and heat conductivity. The titanium strengthened 439 steel exterior maintains its unique luster that in turn allows for a lifetime appeal.
What is more amazing about this pan is that it comes with ergonomically designed stay cool handles. These handles are hollow and are comfortable to hold even after long cooking sessions. The handles are riveted firmly onto the pan and as such, they are sturdy and stable. Additionally, the pan has a stainless-steel lid with a handle at the top for easy opening and closing.
If you are in the market for the best rondeau pan that is perfect for browning meats or slow cooking vegetables, then this Winware Stainless Steel pan is the best choice for you. This unit is ideal for use both in home and commercial kitchens. Its sturdy, solid and durable construction makes it uniquely capable of withstanding the impact of daily wear and tear in the kitchen. In addition to this, the handles in the pan are strong for ease of handling.
Stainless steel construction
The heavy gauge stainless steel construction in this rondeau pan plays a crucial role in enhancing the durability and reliability of the pan. This construction makes it possible for the pan to withstand heavy duty use in the kitchen. Consequently, you can use the pan for all your rondeau cooking needs in both domestic and commercial kitchens.
This durable commercial grade pan comes with an encapsulated bottom which has a tri-ply heavy duty construction. The bottom is sturdy, solid and genuinely durable thereby providing reliable performance all-year round on different stovetops. The base has excellent heat distribution thereby providing for even cooking. The pan is induction ready for instant use in preparing your favorite meals.
Sturdy and strong handles
Handles are equally important as the rest of the parts in a rondeau pan. True to this, the handles in this pan feature a 6-point welding that provides extra sturdiness and stability for easy portability of the pan. The lid in the pan is made using premium grade stainless steel that is rust resistant. The lid fits snuggly to perfectly seal in moisture thereby protecting the flavor and taste of your food.
This pan is NSF approved due to its superior construction. With a 20-quart capacity, the pan comes in handy for preparing tasty and delicious meals for the whole family. It is considerably lightweight and hence it is light and easy to carry around from the stovetop to the countertop. The pan is also oven-safe and hence you can use it for preparing tasty meals in the oven.
Maviel is a leading cookware brand for professional and household cookware across the globe. The brand is reputable for using exclusive designs and unmatched craftsmanship in all its products. The M'Cook 5 Ply Stainless Steel 5.8-Quart Rondeau is one of the best pans in the market. Since 1830, the brand has been designing and developing outstanding cookware that are pacesetters in their respective categories. You can use this pan on all cooking surfaces, thus making it a perfect choice for any household or commercial setting.
High performance
Ideally, a rondeau pan should be useful and reliable for all your cooking needs. When you invest in this M'Cook rondeau pan by Maviel, you enjoy uniquely high performance. For starters, the pan features a 5-ply construction with a thickness of 2.6mm. As such, the pan boasts of super-fast heating and superior conductivity.
Additionally, the pan retains heat well thereby ensuring that your food remains warm for long. What is more to note about the performance of the pan is that it has even heat distribution. Therefore, when using the pan, you should be guaranteed that your food will cook evenly.
The round shape of the pan provides a large cooking surface that makes the pan ideal for preparing meals for the whole family. With a weight of 6.3 pounds, the pan is portable and hence you can easily carry it around the kitchen. The pan also doubles as a serving dish.
Stay cool handles
The cast stainless steel handles in this pan are hollow and firmly riveted to the pan. These handles pride themselves in unique stay cool properties. These properties allow you to prepare your meals easily and safely without worrying about burning your fingers. However, you should be careful not to touch the body of the pan while cooking as this can inflict severe burns. With this pan, you can pour rims on any shape.
This dishwasher-safe rondeau pan is versatile in that you can use it on a variety of cooking surfaces including electric, gas, halogen, and induction stovetops. Additionally, you can also use the pan in the oven and even under the broiler. The pan holds well against wear and tear and as such, you should expect it to last a couple of decades with proper care and attention.
For people who love beautiful and decorative cookware and cutlery, this Le Creuset Signature Round White pan is a recommendable choice for them. Le Creuset is a reputable brand that is focused on empowering and inspiring people across the globe to find joy when cooking. Additionally, the brand seeks to hone and polish every chef's skills and expertise. In line with this, the Signature Round Wide rondeau pan from the brand is designed for every chef; amateurs and experienced chefs alike.
Enameled cast iron construction
The construction of a rondeau pan goes a long way in determining aspects such as heat distribution, durability and overall reliability. The cast iron construction in this pan by Le Creuset not only provides excellent durability but also delivers superior heat distribution as well as retention. Therefore, with this pan, you can enjoy reduced cooking time while making the best saving on your fuel bills. The most fascinating aspect about this pan is that it comes ready to use and does not require any seasoning.
The easy-to-clean enamel construction of the pan is durable and exhibits excellent resistance against dulling, cracking, chipping and staining. As such, the pan remains in a pristine condition throughout its life. What is more amazing about the pan is that the light-colored smooth interior of the pan allows you to monitor the cooking progress easily.
Tight-fitting lid
The tight-fitting lid in this rondeau pan is designed to circulate steam and return the moisture back to the food you are preparing. This construction guarantees that no moisture escapes from the food thereby preventing burning of food. The pan also features inbuilt lid stabilizers that provide a secure and non-sliding fit. After use, it is recommendable to allow the pan a few minutes to cool before washing it in cold water.
The pan has oversize ergonomic handles and knobs that provide for easy lifting. In addition to this, the handles also provide for a secure grip and even weight distribution. The knob on the lid allows for easy lifting of the lid and is heat resistant up to 500 Fahrenheit. The pan is dishwasher safe and can also be handwashed.
Mauviel has remained to be a top cookware brand for both household and professional chefs since 1830. The brand pays keen attention and detail to the quality of all its products. The M'Heritage M250C is designed with a 100% copper body that is bonded to a uniquely thin stainless-steel layer. This combination comes in handy in ensuring that the pan not only has excellent heat distribution but is also durable.
Copper-stainless steel construction
Copper and stainless steel have varying properties and qualities. Copper has superior heat conductivity while stainless steel is hard, non-reactive, and corrosion resistant. Therefore, the use of both of these materials in designing and constructing the pan gives it an upper-hand over other rondeau pans in the market. Due to the individual properties of these two materials, the pan is an ideal choice for a wide range of cooking activities.
The 2.5mm thick copper in the pan heats faster and also cools within no time after cooking. This high-performance copper construction ensures that you do not end up spending too much time preparing your meals. You can use the pan on all cooking surfaces including gas, halogen, electric stovetops and even in the oven. What is more amazing about this pan is that you can also use a Mavel induction stove-top interface disk to cook with the pan on an induction stovetop.
Stay cool handles
With this pan, you never have to worry about burning your fingers as the cast iron handles in the pan are designed to stay cool throughout the cooking process. The handles are professionally designed to provide added balance and easy handling of the pan. Additionally, the handles feature an electroplated finish that makes them incredibly beautiful and functional. It is worth noting that these handles are uniquely riveted for firmness and stability.
The pan, just like other Mauviel products comes with a lifetime guarantee against any manufacturing defects. As such, the pan promises to offer you the best service throughout its lifetime. With a 4.7 pounds weight, this pan is portable and allows for easy carrying around the kitchen. The pan is dishwasher safe and can also be handwashed for the best cleaning results.
Factors to consider when shopping for a Rondeau pans
What is a Rondeau pan used for? This is arguably the most important question that you will need to ask yourself when shopping for these pans. Whether you are an experimental chef or a seasoned pro chef, the best quality rondeau pan will arguably be an indispensable investment in your kitchen. Most people use their pans almost on a daily basis. As such, it is only right that you invest in a premium quality pan that can withstand the wear and tear of daily use.
It is necessary to note that there are tons of rondeau pans in the market. Not all of these pans are built to last as some of them tend to fall apart within a few months. This is why you need to know what to look for in the best rondeau pan in the market. Some of the considerations worth making are such as:
Materials
The materials used in constructing a rondeau pan go a long way in determining several aspects including the durability, reliability, and overall performance of the pan. The most commonly used materials in these pans include aluminum, stainless steel, copper, and cast iron. Each of these materials has its fair share of advantages and short comings. Copper and stainless steel are some of the best materials due to their unique heat conductivity and corrosion-resistant properties.
Aluminum is also a good material as it comes with an enamel coating on its exterior surface and a non-stick coating on its interiors. This makes aluminum rondeau pans tough, resistant to staining and scratching, and easy to clean. Cast iron on the other hand takes long to heat up but has excellent heat retention. However, cast iron rusts and corrodes easily. As such, pans made using this material are coated with a non-stick layer that provides protection against corrosion.
Size and weight
Rondeau pans vary from each other in terms of size and weight. Ideally, the right size of pan to settle for depends on several factors including the family size. If you are looking for a pan to use for preparing food for 2-5 people, then you do not necessarily need to invest in a large size pan.
However, if you want a pan that you can use in a commercial kitchen, then it is recommendable to invest in a large pan. As a general rule, it is recommendable that you only settle on a lightweight pan. Such pans are easy to lift even when full. Avoid excessively heavy pans as they will turn out to be cumbersome to use in the kitchen especially when carrying your food around.
Handle type
The type of handle is yet another important consideration when you are shopping for a rondeau pan. When it comes to handles, there are two aspects that you need to check. For starters, you need to check whether the handles are able to remain cool when cooking or if they become uncomfortably hot. Settle for pans whose handles are hollow and hence able to remain cool at all times. The other thing you need to check is whether the handles are firmly rivetted onto the pan for stability.
Budget
How much are you willing to spend on the best rondeau pan? Do you have a limited or open budget? Usually, rondeau pans are priced differently with some models being affordable while others attract high prices. This is why it is advisable to have a budget. You should only spend on a pan that is affordable to you. A budget will guide you on the best pan to buy depending on your financial ability. Avoid settling on excessively cheap units as such cookware is mostly poor quality and do not provide value for your money.
Cooking style
Your cooking style is yet another important consideration when you are shopping for a rondeau pan. This is because the food that you cook often will influence your preferred pan. For instance, if you like eating smear meat often, then a cast iron pan is the best choice for you. This is because the cast iron pans facilitate even browning. On the other hand, for chefs who like slow cooking strews and sauces, a stainless-steel pan is a great choice for you.
Thickness
The thicker a rondeau pan is, then the better its performance and overall durability are. Therefore, you should check the thickness of the pain of choice to ascertain that it is sufficiently thick depending on your standards. Avoid thin pans as they tend to fall apart easily and within no time. For pans that are 1.5mm thin or even thinner, it might be hard to regulate heating thereby making it easy to overcook or burn the food. The best pan should have a thickness of at least 2mm.
Whichever pan you settle for; it is advisable that you take good care of it so that it gives you reliable performance throughout its life. Clean the appliance according to the manufacturer's provisions. Never put a rondeau pan in a dishwasher unless the manufacturer has labelled the pan to be dishwasher-safe.
Frequently Asked Questions
Why are some rondeau pans so expensive?
The old saying that you get what you pay for is true when it comes to the best rondeau pans. Generally, the high the quality of a pan is, the more you will pay for the pan. As such, the reason why some pans are extremely expensive is because of their quality, design, brand and even size.
Are non-stick pans any good?
Yes. Non-stick pans are arguably the best rondeau pans to invest in. These pans are easy to use as they prevent burning of food and also are effortless to clean. The non-stick coating in these pans is does not scratch or peel off. As such, pans with this coating are entirely safe and healthy to use for all your cooking needs.
Why do chefs prefer copper rondeau pans?
Copper is an excellent heat conductor. As such, copper pans conduct heat well and distribute it evenly allover the pan. Additionally, these pans allow you to prepare any meal in a gentle and perfect way. Copper pans are also easy to clean after use and provide for even and uniform cooking.
Are copper rondeau pans toxic?
Despite copper having excellent heat conductivity, it is a toxic metal and hence should not be ingested. This is why copper cookware is lined using stainless steel or tin to provide a protective layer that will provide you with the safest cooking results.
Can you cook steak in a rondeau pan?
Yes. Rondeau pans are versatile pans that can be used for cooking a wide range of foods including steak, vegetables, and even cereals. With these pans, you can prepare any food you wish by just following your recipe.
Conclusion
A rondeau pan is a favorite cookware for most chefs as it provides them with unlimited options when it comes to preparing their favorite meals. These pans are easy to use and allow you to prepare the tastiest and most delicious meals however you like. With these pans, you can roast, fry and even simmer a wide range of foods including vegetables and meat.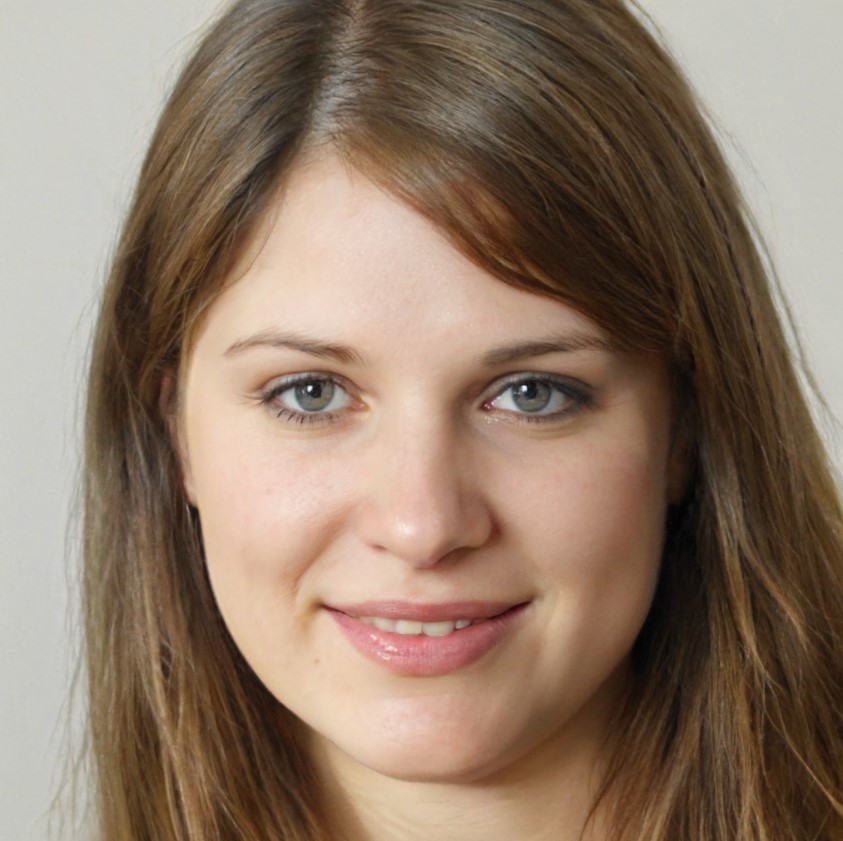 I am Paula D. Gonzales. As a Product Designer, I have worked with companies like AMC Culinary Cookware, counting over 6 years of professional experience in the cookwares field.
In this blog, I will review various cookware products such as cookware benefits, non-stick safety, healthy cookware, taste, durability, PFOA free, and induction cookware. My goal is to build a rigorous evaluation of various cookware products so that you and I can better understand the differences in the products and their relative benefits.