A pre-rinse kitchen faucet is a type of sink faucet that allows you to wash vegetables and fruit before you put them in the pot or dishwasher.
Some people might think it's unnecessary, but there are actually some really great benefits to owning one! In this article, we'll help you know what is a pre-rinse kitchen faucet as well as what other factors you should consider when deciding which pre-rinse kitchen faucet to purchase for your home.
See also:
1. How To Hard Boil Duck Eggs: An Easy Way To Do It
2. How Long Does Canned Pumpkin Last In The Fridge ?
What is a pre-rinse kitchen faucet?
Pre-rinse faucets are the perfect solution for those who have two sinks in their kitchen. They come with a high arc spout and sprayer nozzle that guarantees to blast off food from plates without wasting water or taking up valuable space on your sink area. The best part is you can find pre-rinse fixtures like these at many different price points so they're easy to fit into any style of home design!
Pre-rinse kitchen faucets offer a range of features, depending on which style you choose:
Style Types
Built-In Features
Optional Features
In a world of so many options, there are plenty that seems like good choices. And then some will make you want to run away as fast as possible!
The pre-rinse unit is one of those items with both pros and cons; it's up for debate whether or not they're worth the investment because most people aren't sure if any specific features outweigh its disadvantages.
8 tips to choose a pre-rinse kitchen faucet
Choosing a kitchen faucet can be tricky. There are so many styles, materials, and finishes to choose from that it may seem overwhelming at first glance. However, you might as well love your new purchase for the long term because in all likelihood you will live with it for years together! Here are some tips you should keep in mind before heading over to the checkout counter:
Looks aren't everything
Spend enough but not too much
Watch the spout height and reach
Choose ceramic valves
Some finishes are tougher than others
Count the holes in your sink
A single handle is more convenient
Pull-down sprayers are better
Advantages and Disadvantages of Getting a Pre-Rinse Kitchen Faucet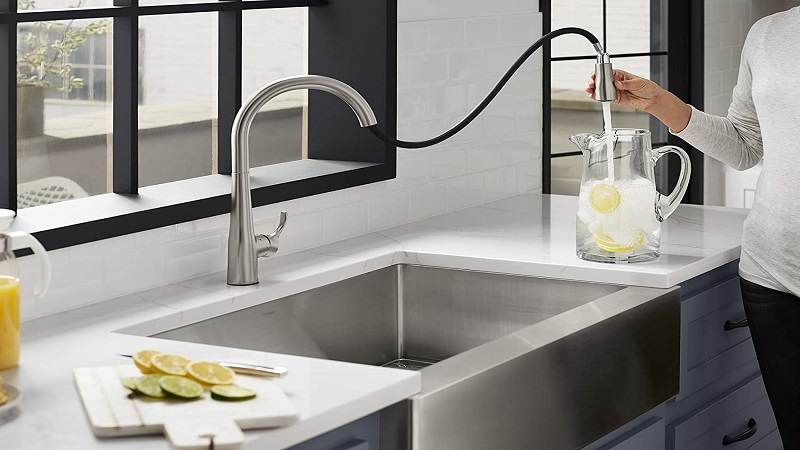 Advantages
The pre-rinse faucet is a recent invention that has quickly become popular. It offers many benefits, like the style and visual appeal, which are some of the obvious reasons people enjoy these models in commercial kitchens — especially on cooking shows where they want to highlight their appearance as background pieces.
These faucets are perfect for getting the job done when you're dealing with a pile of dishes. With intense water pressure, they make quick work out of dirty tasks and leave your hands feeling clean!
Disadvantages
Actually, a pre-rinse unit is a pricey investment, it's quite expensive.
The unit's tall height means you'll need to think outside the box when it comes to storage. You can't have overhead cabinets, but that doesn't mean your living space is without resources!
Pre-rinse units are not known to be water efficient.
How Much Will It Cost To Install?
The estimated cost of a faucet installation will vary depending on the company, but you can expect to pay about $297-$333 per installation. These estimates are for bulk installations and usually include six or more faucets at once. A single install may carry an even higher price tag!
When you factor in the pre-rinse kitchen unit price range of $650 to $1,200 for a kit, which includes everything we need except faucets and washing machine hoses. The cost to replace them will likely run around that amount as well.
Some related questions
Are Pre-Rinse faucets good?
Mini pre-rinse faucets are a good alternative for their taller versions, leaving you with a bit more space with which to work. Some feature a pull-out faucet spray head design. Stainless steel is a common material used in higher-end models. Buy a model with a limited lifetime warranty.
Which is better pulldown or pull-out kitchen faucet?
Pull-out faucets take up much less headroom than a pull-down model, making it a great choice for kitchens with cabinet space above the sink. … If you have a shallow sink, a pull-out faucet may be more beneficial, as it has less splashback than the pull-down model.
Conclusion
From the above, now you might better understand a pre-rinse kitchen.
Now that we know what this space is all about, let's choose your favorite option and enjoy it!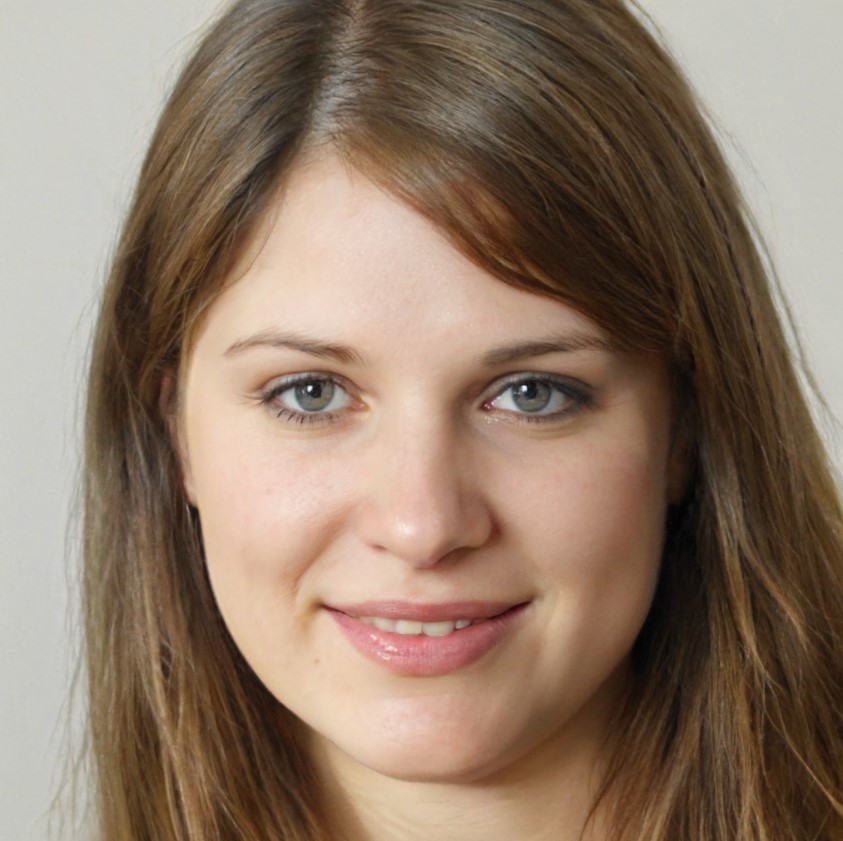 I am Paula D. Gonzales. As a Product Designer, I have worked with companies like AMC Culinary Cookware, counting over 6 years of professional experience in the cookwares field.
In this blog, I will review various cookware products such as cookware benefits, non-stick safety, healthy cookware, taste, durability, PFOA free, and induction cookware. My goal is to build a rigorous evaluation of various cookware products so that you and I can better understand the differences in the products and their relative benefits.