After picking up a jar of dark morello cherries in light syrup, you are not quite sure what to do with them. "Do I make pie? Jello? Drink them as juice?" There are so many options!
I have bought so many jars of dark morello cherries to use in various recipes. I will share some ideas on how to use dark morello cherries in light syrup and furthermore in this blog.
See also:
What Are Morello Cherries?
While you can buy something called a "Morello cherry," the name Morello actually refers to a family of sour cherries. The cherries have a very dark red skin that is nearly brown. The flesh and juice of the cherries are also quite dark.Morello cherries are one of the tartest varieties of sour cherries.
Sour cherries are only around for a limited amount of time, so we've always liked to stock up when we can. If you don't have the time or patience to pit pounds of cherries, buy them while they're available and then jar them or buy an available jar of dark morello cherries. These morello cherries jars are available all year long and will add the same fruitiness to your dish. Jarred cherries can be a great ingredient in your cooking! The best jar is dark morello cherries in light syrup.
Why Should Be "Light Syrup"?
There are several brands out there, Trader Joe's Dark Morello Cherries in Light Syrup are some of my favorite.
No matter the brand, the most important for the cherries selection is that they must come in a light syrup. If it's a heavy syrup, that means they'll be coated in an ultra-thick, ultra-sweet liquid. If the syrup is a heavy liquid, it will coat the cherries in an excessively thick, sweet liquid. Light syrup is mildly sweetened water which keeps the jar from becoming viscous and tooth-aching to eat. The cherries retain their shape and biting flavor, and you can easily drain them before you use them.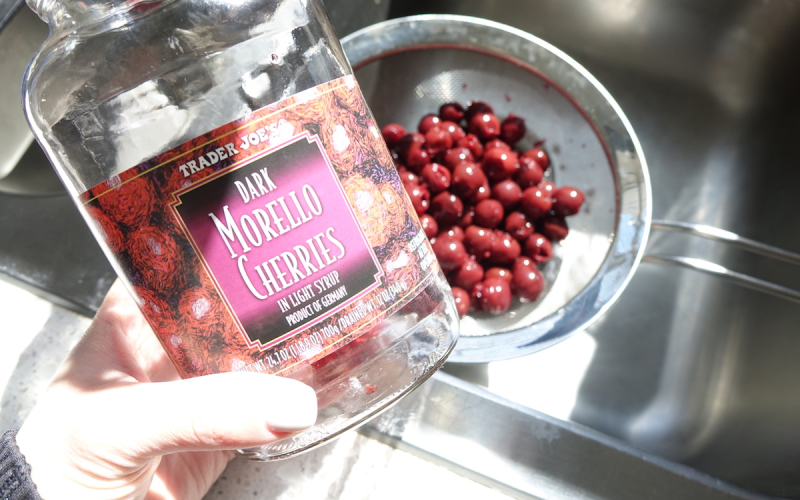 What Can I Do With Morello Cherries In Light Syrup?
The cherries in this jar are very easy to use. You can eat them straight out of the jar with a spoon, we highly recommend that. Or you could do something more sophisticated by using these suggestions.
Strain the syrup and reduce by half, then add the cherries. Cook until heated through and pour over ice cream. If you want a special sauce with a kick, add in some rum or brandy.
Serve over rice pudding, chocolate pudding, panna cotta, custard, or another winter dessert:
A spoonful of cherry syrup added to alcoholic drinks like rum, bramdy can give you some pretty neat cocktails.
Serve over your morning oatmeal or yogurt. This will give you a bold, intense flavor that's totally natural and incredibly delicious.
Use the cherries in a crisp or cobbler by draining off any juice completely.
Drain the juice and put the cherries in a cake.
Make a Hungarian Sour Cherry Soup. It is super easy and tasty. It is a cold soup, great for the summer months.
Some Other Related Questions
What are Morello cherries good for?
A study published in 2011 in the European Journal of Nutrition, reported that eating tart Montmorency (or morello) cherries significantly raised levels of melatonin and improved sleep. Cherries are a low-sugar fruit, making them an excellent choice for people who want to lose weight.
How long does Morello Cherries keep in the fridge once the jar is opened?
They last about 2 months refrigerated.
Where I can buy dark morello cherries in light syrup?
You can buy the jar of morello cherries at many groceries or online at Amazon,…
Conclusion
Most canned fruit can be ignored on the grocery store shelf, left to sit in its thick, sugary, gloppy syrup. But The dark morello cherries in light syrup is the exception. You can use it to make a lot of scrumptious dishes.
Don't hesitate, buy a jar of dark morello cherries in light syrup or make it yourself at home right now!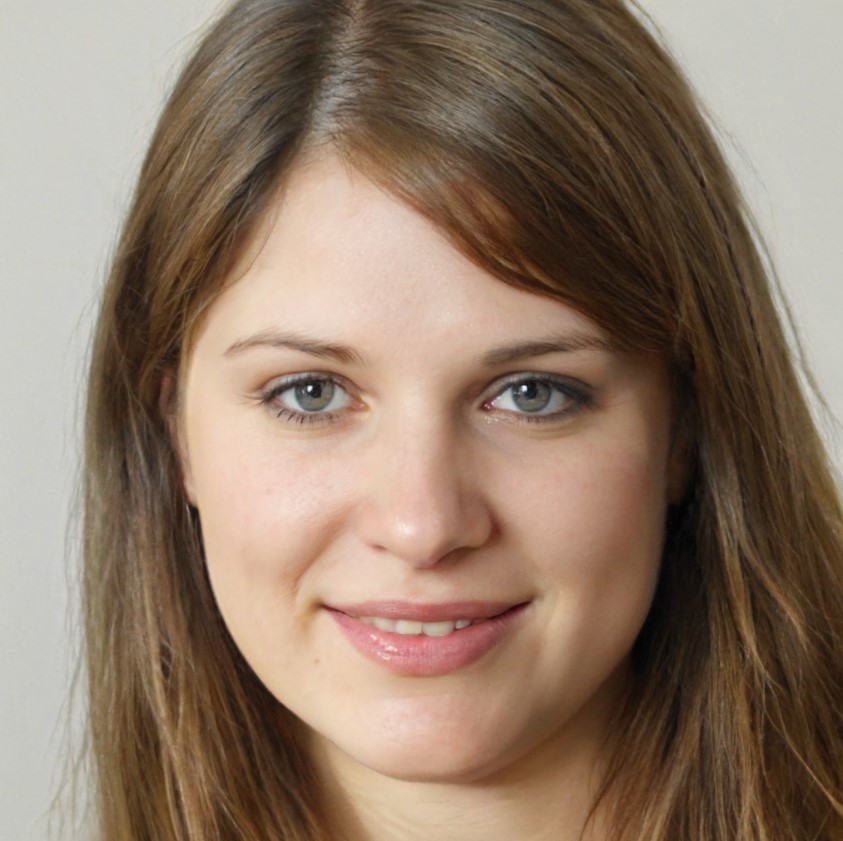 I am Paula D. Gonzales. As a Product Designer, I have worked with companies like AMC Culinary Cookware, counting over 6 years of professional experience in the cookwares field.
In this blog, I will review various cookware products such as cookware benefits, non-stick safety, healthy cookware, taste, durability, PFOA free, and induction cookware. My goal is to build a rigorous evaluation of various cookware products so that you and I can better understand the differences in the products and their relative benefits.