What makes a pot to cook pasta so special and unique? A cooking pot that can cook pasta to perfection is hard to get. So you need to make sure you do not buy a pot that peels, sheds chemicals, and is too small to cook pasta in.
This article talks about all the best pots to cook pasta. They are user-friendly, functional, and long-lasting to use. The end result is you cooking some of the pasta you'll ever have.
For example, it's impossible to make bad pasta with the Cuisinart 77-412 Chef's Classic Stainless Pasta Steamer Set. Because it has a steamer insert that makes straining easy and quick. You don't need any additional equipment to get your pasta from the boiling pot to the saucepan. Can you imagine that?!
So if you're struggling with traditional pots, you're going to love these pasta-pots that are available at such an affordable price.
See also:
Quick Summary
Table could not be displayed.
Top 6 Best Pasta Pot
Whether you cook pasta every day or at least once a week, you need a proper pot to cook pasta in. Making small improvements in the way you boil pasta is necessary. And the only thing you'll need to do that successfully is this Cuisinart Chef's Pasta Pot.
It's actually a pot and steamer set. And that's even better because you get to steam food making it even healthier to eat. This is a stainless steel pot with a mirror finish and an aluminum encapsulated base. It allows slow-simmering, boiling, and reducing liquids.
The fact that it accommodates a steamer basket means that the size of the pot is large and spacious. You can cook pasta in a much bigger pot. This also makes pouring and mixing pasta from the colander to the saucepan much faster.
For people who cook pasta every day, this pot can be quite impressive to use. It's sturdy and smooth. It comes with a special pasta strainer that you can put the pasta in. Once you fill the pot with water, the colander dips into the boiling water which cooks pasta.
When it's time to remove the pasta from the boiling water, you simply have to lift the colander out. This means you do not have to separately strain the pasta water. It goes directly into the saucepan or bowl.
I don't know about you but this colander/pot set makes cooking pasta fun, easy, and swift.
The Bialetti Oval Nonstick Pasta Pot is a special and ergonomically convenient pot. It has a standard pot shape and size. It has heat-resistant handles and a straining lid. The lid has holes on the top-side which allow built-in straining.
This is a very intuitive and helpful feature because it improves the way you cook pasta. And not just pasta, but you can also add vegetables, potatoes, and noodles in it. The construction is PTFE friendly which means it has no toxic chemicals in the design.
The boiling water and steam will not force the surface of the metal to bleed out toxins into your food. The handling of the pot with the sturdy is also quite good. They offer a comfortable and strong grip.
The way to use it is also quite simple and straightforward. The oval shape of the pot is big enough to hold a lot of pasta. You can add different shapes of pasta – especially spaghetti. It allows plenty of room for boiling and simmering.
And the aluminum construction features proper heat distribution without letting out heat. So it is a set-it-and-forget-it kind of deal. You can lock and unlock the lid on the top for a tight fit.
It doesn't take too long to align with the pot. And once the pasta is cooked, you can easily carry it over the sink and tilt the pot to drain the water. Experts recommend keeping the pot aside after taking it off the heat for a while. This cooks the pasta better and makes pouring the pasta water spill-free and smooth.
This is an essential cookware pot for most people. It cooks pasta, vegetables, shellfish, and a wide variety of foods. Known by its brand and large size, this stainless steel pasta pot is a tough cookie. It's large enough to cook pasta for 4 people.
The bottom of the pot has a magnetic base so it works for all induction ranges. It is a complete set so it comes with a steamer insert and a proper lid. It's a 6-quart covered pasta pot with a polished and dishwasher-safe design.
Even the side walls of the pot might seem thin. The base is sturdy and strong and that makes all the difference. This is quite a lightweight pot to cook pasta in. The perforated insert allows easy straining without making a mess.
Do you like to cook on your terms? This polished and sturdy cooking pot is going nowhere. It's durable enough for lifetime use. With stainless steel rivets, a strong stainless cooking surface, and a wrap-resistant base. It cooks fast, consistently, and evenly.
If you are planning on buying the whole All-Clad family of cookware, then this pasta pot is wonderful. It redefines kitchenware because of its convenience and superior quality. Perfect for people who cook every day and for those of you who don't cook so often.
Most likely, with a pot like this one, you'll want to cook more pasta recipes.
If you're looking for a traditional but food-grade pot to cook pasta in, take the DEBO Stainless Steel Pot. It's sturdy, heats up quickly, and cooks evenly. It has a tight lid that locks and unlocks easily. And with the grip of the handles, the pot is easy to carry to the sink and back.
There's nothing unsafe about using this pasta pot. It has plenty of space inside for large batches. You can cook more quantity of pasta at a time. And the construction is nickel and toxin-free so it's completely safe for daily cooking.
That's right. You can use this stainless steel pot to cook pasta every day. It holds up well against frequent use. The lid has a spectacular lock feature that makes straining so much easier and faster.
The interior surface is smooth and polished. You don't need to scrub the surface aggressively to clean it. The pasta water contains starch which can make the surface of the inner pot sticky and slimy. But this pot cleans up very well.
It meets all expectations in terms of cooking size and time. The stock-pot can cook for 4 to 6 people. It's perfect for dumplings, noodles, pasta, potatoes, vegetables, etc. The walls of the pot are thick, sturdy, and professional. It's a traditional pasta-cooking pot for the modern kitchen. So you won't regret buying it right away.
The Gotham Steel 5 Quart Multipurpose Pasta Pot is a versatile and functional pot. It has a sealing lid that also acts as a strainer. However, it doesn't have the strainer holes at the top of the lid. The sides of the lid make sure that the water gets through.
The handles of the pot are also quite secure and tight-fitting. You need to twist and lock the handles to be able to pour more easily. The interior has an aluminum and ceramic coating that ensures smooth and long-lasting quality.
You will really like this pot once you buy it. It makes cooking all kinds of pasta recipes easy. And there'll be minimum mess and clean-up afterward. Just grab the handles of the pot and tilt it to let the water out. It's a better product than most pots to cook pasta in because it's balanced and sturdy.
You can cook for family dinners, guests, and holidays. It cooks quickly and maintains a good heat inside the pot even after you take it off the stove. So if you're looking for a way to improve how you cook pasta recipes at home, this is the best pot to cook pasta in for you.
The Rachael Ray Cucina Nonstick Pot is a product of expertise and fineness. So the performance and design value of this cooking pot come with a lifelong guarantee. The oval shape of the pot, non-stick surface, and sturdy handles. All these features make this the best pot to cook pasta.
The construction has many perks. It's ergonomically-designed to reduce clutter and mess while cooking. The oval shape is not just for the looks. But it performs a very crucial function of allowing more room inside the pot. While looking light and compact outside. This also helps in storage.
The cooking surface is non-stick and PFOA-free. This means it doesn't release any unwanted chemicals. And it can withstand the highest cooking temperature without chipping or falling apart.
Also, did I mention that you can use this pasta pot back to back? Cleaning the pot is easy because it requires no hard scrubbing or soaking. You can use it to boil pasta for 10 minutes. And then quickly give it a rinse and use it again to cook the pasta and vegetables together.
Buying Guide
What makes a pot so high-quality and sturdy to use? The first thing you look for in a pot to cook pasta in is the construction.
How does the cooking pot react to heat?
And how fast does it cook the food?
Aluminum
Aluminum pots are the most popular in households. It's an impressive and efficient head conductor. They heat quickly and stay hot for a long time. This helps in keeping the food warm even after it's cooked.
However, aluminum does have its drawbacks. For starters, they are prone to scratches easily. You can easily scrape or chip the surface of aluminum with a utensil. This is a common complaint with aluminum pots that are used on high heat for boiling, frying, and steaming.
Exposing aluminum to a sudden temperature change might also reduce its quality. For example, you take a hot aluminum pot directly to the sink under cold running water. Hard water and potato starches also ruin the surface of aluminum pots and pans.
Stainless Steel
Stainless steel is an amazing heat conductor. It is the ultimate non-stick choice for most homes. It's easy to cook on. It's easy to clean. And it's the most long-lasting choice. Need I say more?
The most tempting feature of it all is that stainless steel is also dishwasher and oven-friendly. So you can cook all kinds of recipes in the microwave easily.
That is probably why stainless steel pots are more expensive than aluminum. Especially if you want to buy special pots that do not contain any PFOA, chlorine, and nickel residue.
Another grievance that a lot of people find in stainless steel pots is the non-stick feature. Aluminum pans are better at being non-stick than stainless steel. That is if you want to use less oil and butter to prepare your meals. A non-stick pot made from aluminum is perfect for you.
Frequently Asked Questions
What size cooking pot is best for pasta?
The best of the best pots to cook pasta is not less than 2 to 3 quart. However, this totally depends on the amount of pasta you will need to cook per batch.
Some people need a proper 2-quart pot to cook pasta for 2-3 family members. With no leftovers or guests coming over, this is the perfect amount. And that's also the average size of a pot for cooking pasta.
But if you plan on entertaining guests during the holidays or you plan on cooking for the coming week. You will need to up your size considerations to 3 to 5 quart.
If you're buying a strainer insert combo, then you should buy every larger pot. Something between 5 to 15 quart is a good size.
Most often, people switch to larger pots to cook pasta in. Because they are sick of boiling spaghetti into a cramped and too-small pot. It often causes more mess. And while draining the pasta water into a colander, you end up spilling more pasta out than into the colander.
Why should I invest in a pasta-pot?
A pasta-pot is a special type of cookware because it includes a strainer insert. Now, there are two types of specialized features in a pasta-pot.
You can either buy a separate pot with a strainer insert. Or you can buy a single-piece pot with a lid that has several hole-openings for straining the pasta.
Both are easy to use and functional. And both types of pasta-pots allow you to cook pasta evenly, spaciously, and without making a giant mess in your kitchen.
Purchasing a pasta-pot saves time and effort. It also saves additional costs because you don't have to buy a colander or a basket or a separate pot to hold dry, drained pasta.
More importantly, you can use a pasta-pot for other recipes too. Vegetables, noodles, steamed ingredients, and so much more. Non-stick pasta-pots are easy to use and maintain. You can easy store them in cabinets. And most of them are scratch, stain, and odor resistant with impressive heat conducting abilities.
How to clean a pot after cooking pasta?
It's important to rinse the pot a few times before using soap or detergent of any kind. Fill the pot with at least 3 inches of water. Remove any excess food from the pot. Add a drop or two of dishwashing detergent and create a pool of soap water in the pot.
If the pasta pot has too many stains and layers of food stuck to the surface, soak the pot for 20 minutes. Then you can drain the water after, use a soft-bristle sponge, and clean the pot thoroughly.
Do not use anything too hard to scrape off pieces of stuck/burned food from the base. Just make sure that you soak and soften the tough spots before. And then use a sponge to gently scrub off the stains.
Do you see white stains on your pasta pot?
That's the starch that the pasta releases in boiling water. As soon as you drain the pasta water from the pot, leftover starch dries on the walls of the pot.
If you do not clean these stains right after you use the pot, it can get harder to clean it once it becomes hard and plastic-y.
Final Thoughts
Did you know why pasta-pots are such a hit? Because of their modern oval shape, they do not break pasta. And also encourage better heat distribution for even cooking. So your pasta comes out of the pot intact, soft, and starchy.
And because of the strainer insert or strainer lid, it's so much easier to drain. Without making any mess on your kitchen countertop and sink. If you're tempted to buy the best pot to cook pasta, you've come to the right place. This article has everything you'll ever need to get started.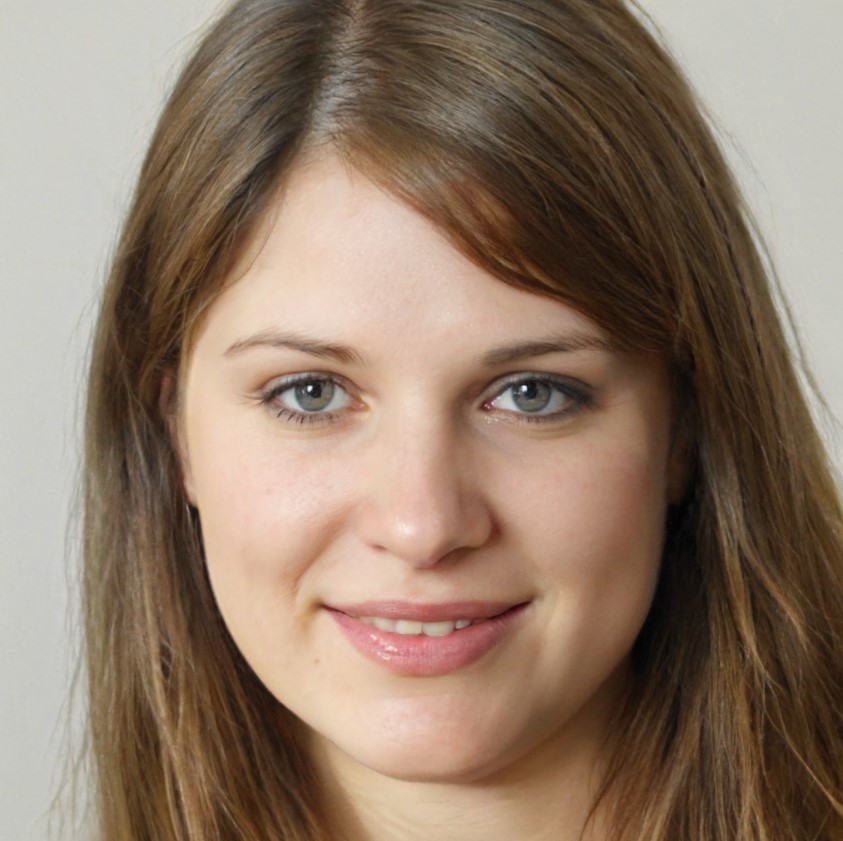 I am Paula D. Gonzales. As a Product Designer, I have worked with companies like AMC Culinary Cookware, counting over 6 years of professional experience in the cookwares field.
In this blog, I will review various cookware products such as cookware benefits, non-stick safety, healthy cookware, taste, durability, PFOA free, and induction cookware. My goal is to build a rigorous evaluation of various cookware products so that you and I can better understand the differences in the products and their relative benefits.